It's Friday! It's payday! And as ZZ Top would say, "I got a pocket full of change." Happy Old School Friday! This week's theme is Jazz. I cannot express enough to you how much I love Jazz. Whenever I'm feeling a creative funk, out come the Jazz records. Feeling down, play some Jazz. Feeling up, play some Jazz. A good friend of mine once stated that if you listen to John Coltrane's A Love Supreme at least once a week, you are guaranteed a happy life. I couldn't agree more.
I must admit that I'm somewhat of a snob when it comes to Jazz (oh, who am I kidding? I'm snob when it comes to music in general). My contention that Miles Davis was a genius at finding genius players to play with him, rather than being a genius player himself, always gets me into trouble; but I stand by it (which isn't to say that I don't enjoy Davis' albums. I just think Coltrane, Bill Evans, Paul Chambers, Philly Joe Jones, et. al. were better players). Regardless, let's get this started.
Here's John Coltrane playing "Naima" along with Elvin Jones (drums), McCoy Tyner (piano), and Jimmy Garrison (bass). I wish I could find him playing it with Eric Dolphy because that was killer.
One of the greatest drummers of all time, Art Blakey, doing "A Night in Tunisia" with his Jazz Messengers
I can't do this without giving props to the originators and the vocalists, so here's Billy Holiday and Louis Armstrong doing "The Blues Are Brewin'." It sucks that it gets cut off at the end, but what you get is fantastic.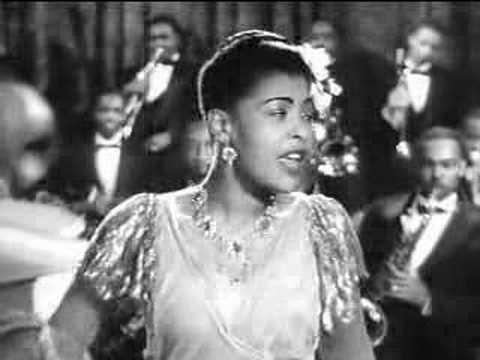 Thanks for playing, y'all, and as always, much love to all the other OSF participants.
Electronic Village | Fresh And Fab | Danielle | Kim | Ms Grapevine | Quick| Marcus LANGFORD | Cassandra |iriegal | Mahogany | Hagar's Daughter | Lisa C | Chocl8t | DP | Dallassouth | John | CC Groovy | Kreative Talk | Marvalus One | Regina | Clnmike | Vivrant Thing | AJ | Sharon | The Creole Pimp | Invisible Woman | Beleiver 1964 | Cooper | SJP | Bria | BklynQueen 86 | Hey Shae | From the Battlefield | Thembi | D Spot | Malcolm | Pop Art Diva | Pjazzypar | MsLadyDeborah